E Mail Marketing remains as one of the most effective channels of marketing for your business today.  You can now personalize your marketing efforts with our powerful tool. It helps to build and strengthen your relationships with your potential and existing customers.
GI Social is a marketing platform that helps you send E Mail campaigns to your clients and audience. GI Social makes it easy to design beautiful personalized E Mail Campaigns and send great looking E Mails. You have an option of using E Mail to reach a large number of customers by sending bulk emails. After sending an E Mail campaign, you will be able to track the performance of the campaign with our GI Social Reports.
Getting started with using GI Social for E-Mail Marketing
Step 1: Create a GI Social Account
Step 2: Create E-Mailer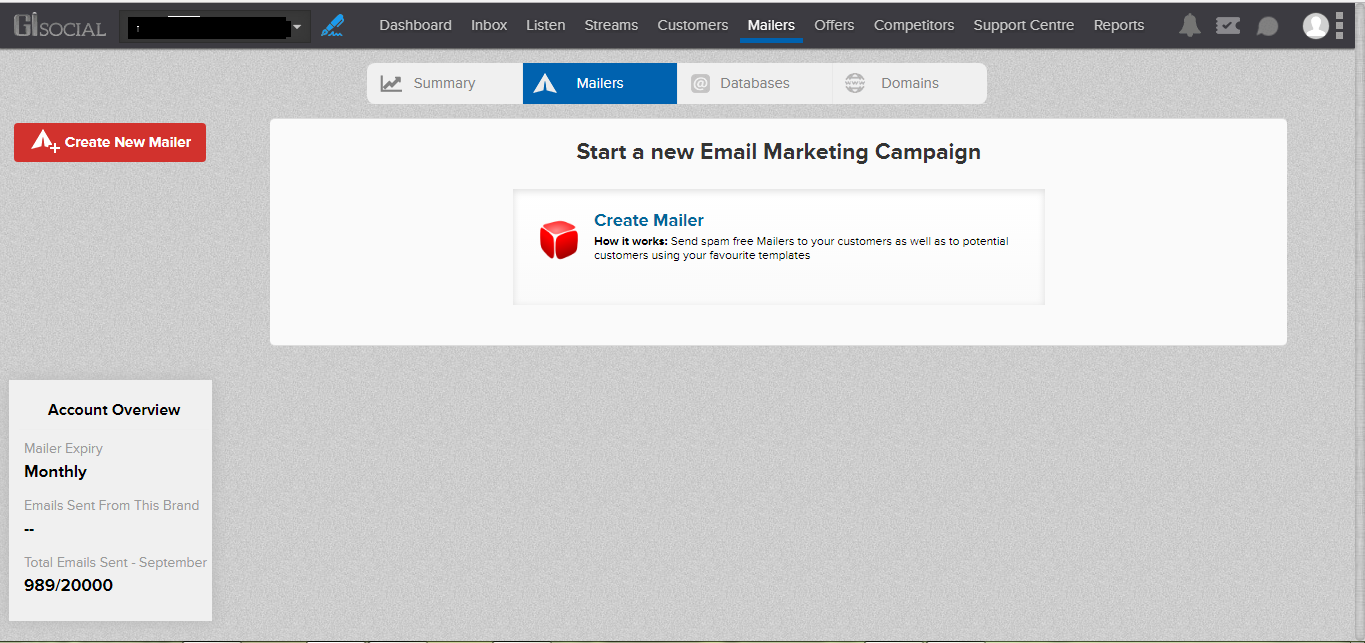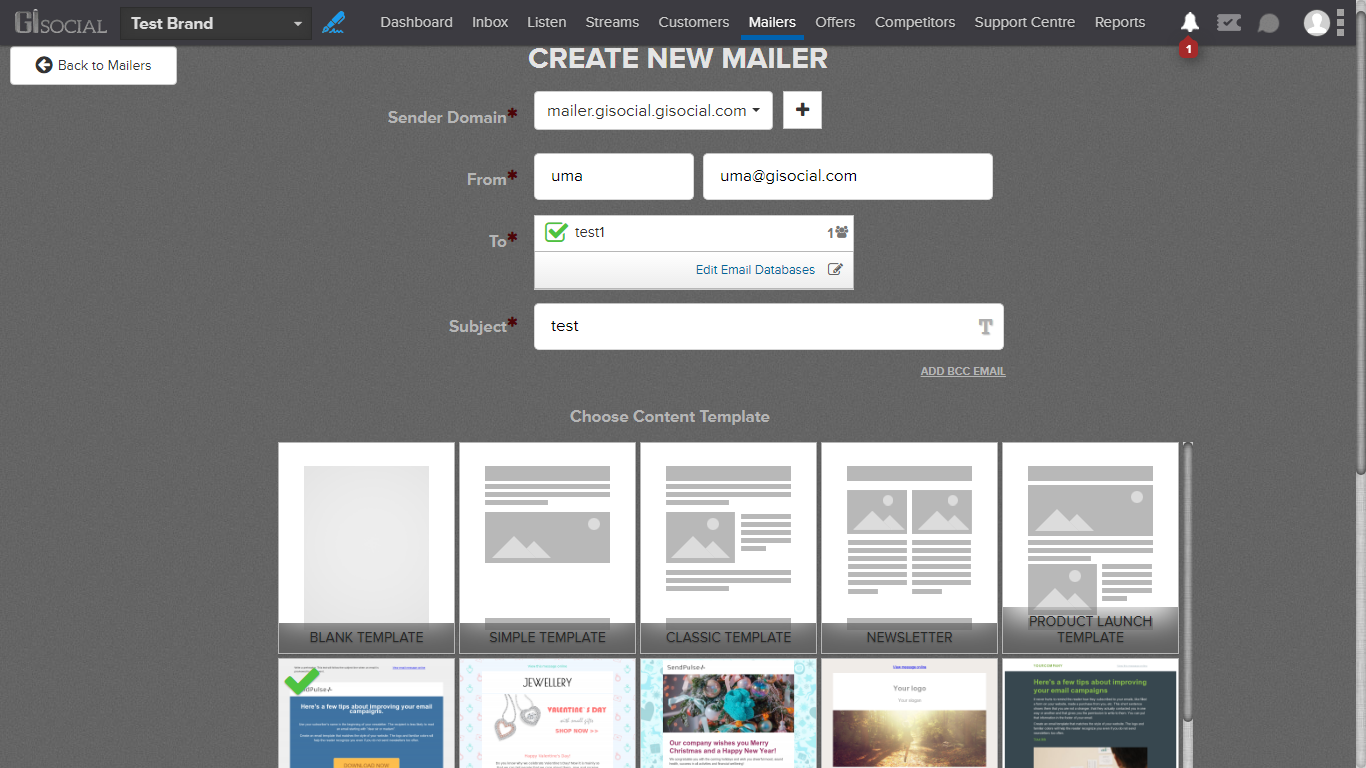 Access Menu Tab and click "Mailer".
A Mailer Page opens up. Click "Create Mailer" button on the left top corner.
A new page opens up, where you need to fill Mailer details such as "Sender Domain", "From", "To", "Subject" & choose the Mailer template.
In "To" address, you need to select the Email list to send Mailer.
Once you have filled the above details, then click "Create Mailer Campaign" button to launch the Mailer.
Then Mailer Campaign Page opens up as seen in the image below. Fill your Mailer details in the chosen template.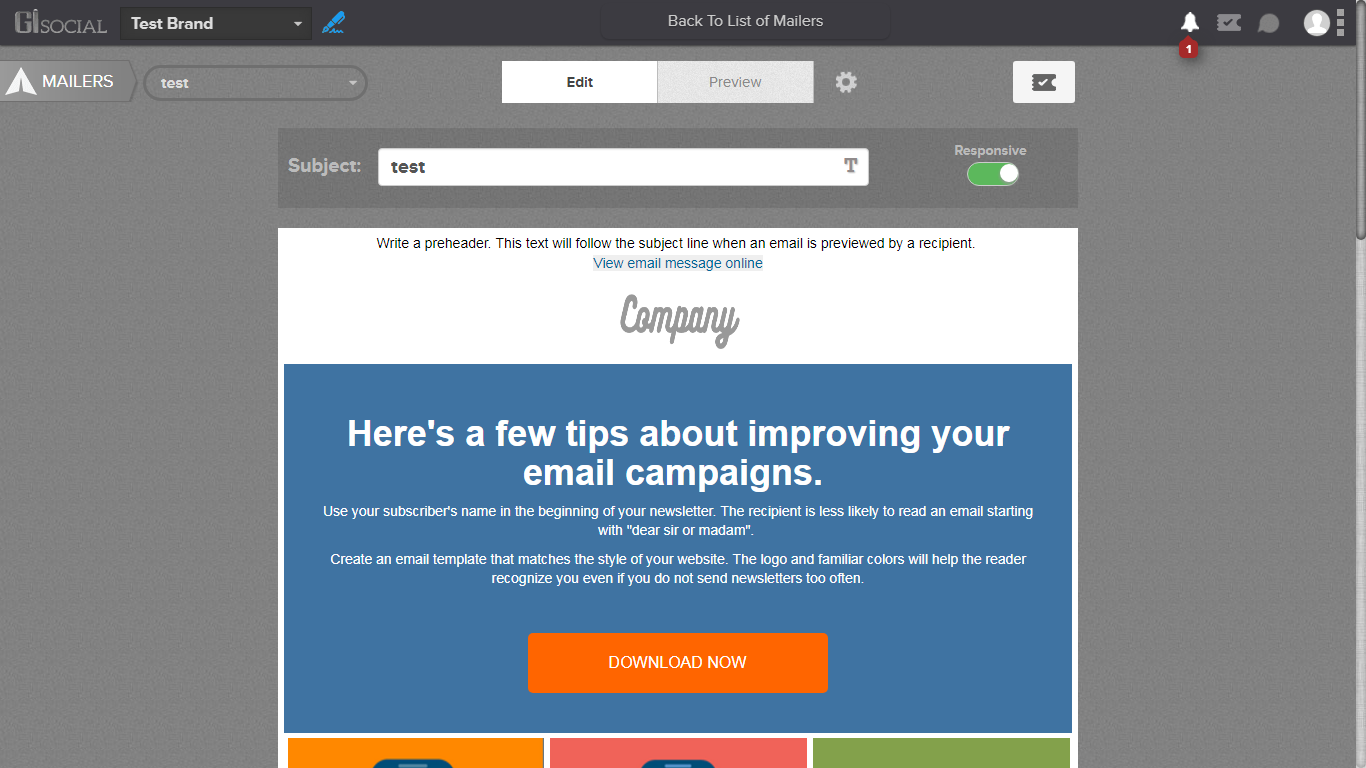 Once you finish your Mailer, you can preview it.
To Preview: In the same page, you can see the Preview button on top of the page. This helps to preview the designed email.
In case you want to make changes in the Mailer, go to Mailer Settings. In the same page, you can see the Settings Icon next to the Preview button on top of the page. Click it. Mailer Campaign Settings page opens up. Here you can change all that you want to. Also, you have a delete option to delete the campaign itself.
Step 3: Test E-Mail Content
In order to avoid sending E-Mails with missing data or broken links, make sure to test your E-Mail content. It is considered a good practice to send a few test E-Mails to yourself to ensure everything works well and looks the way you want.
Once you've done with the body of the Mailer and tested it with our tools, click "Send Mailer" button to send the Mailer.