Easily engage your fans by categorising your social assets into brands.
Do all social actions by responding for any post/tweet directly from GI Social.
Re-compose any content in other social assets by using "Add to Compose" button.
Assign any post as task to your team members.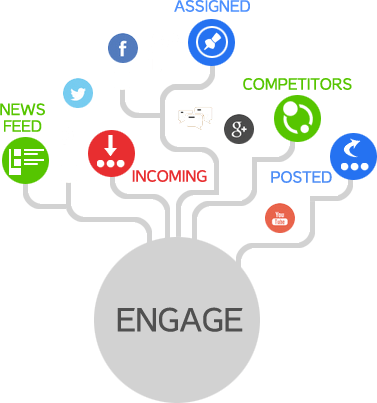 Engage Dashboard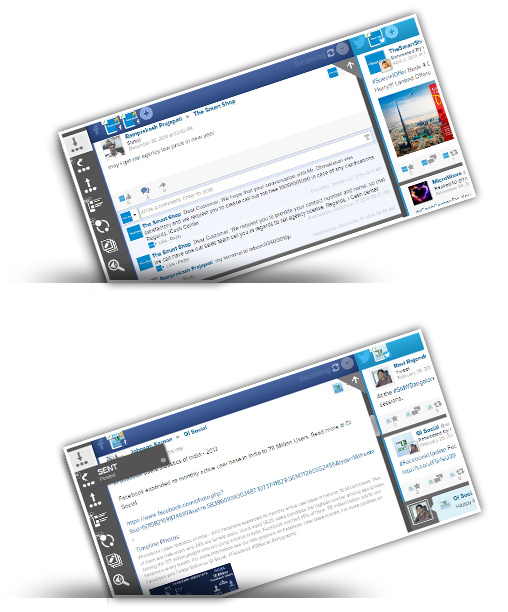 Inbox
View/reply to all latest messages, posts by fans/friends, brand mentions at one single unified dashboard.
Home
Single dashboard for viewing feed of your brand's Facebook User Profiles, Facebook Pages, Twitter and other Social Networks.
Sent/Outbox
Respond to all your sent and scheduled posts and analyze how each post is performing using the dashboard.
Apart from these you can add any number of custom dashboards in each brand.